D2GW and D2AW Microswitches Offer Compact and Flexible Solution for Applications Exposed to Water or Dust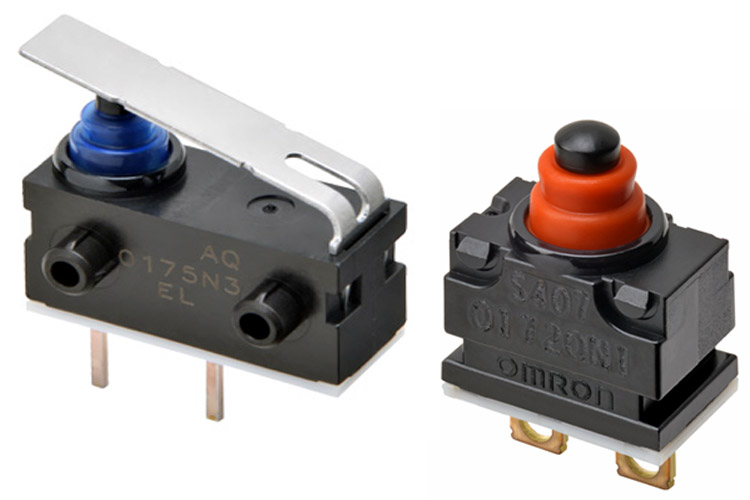 OMRON Electronic Components has announced two new fully sealed, miniature microswitches offering an exceptionally compact and flexible solution for applications exposed to water spray or high levels of dust. The new D2GW and D2AW microswitches feature a unique contact design to maximize performance and double contacts to improve reliability. These microswitches are ideal for vending machines, smart meters, EV charging stations, security systems, HVAC equipment, white goods, and similar applications where space is at a premium.
OMRON D2GW microswitch is available in a wide variety of styles, with a choice of mounting structures, actuators, and terminal specifications to maximize application flexibility. The options include press-fit terminals to enable solder-less PCB installation, and solder terminals, PCB terminals, and moulded wire leads. This product features a symmetrical shape with the push button located in the center, allowing levers to be added in either direction. Moreover, it is fully sealed to IP67 and can operate in temperatures of up to 85°C.
The D2AW-R switch is the version of the standard basic switch, the D2AW, also sealed to IP67 and features an integrated internal resistor allowing the detection of four states: on, off, open circuit, and short circuit. The switches are available with solder terminals, spade terminals, and moulded wire leads.