Conductive Polymer Aluminum Electrolytic Capacitors for High Temperature (150°C) Applications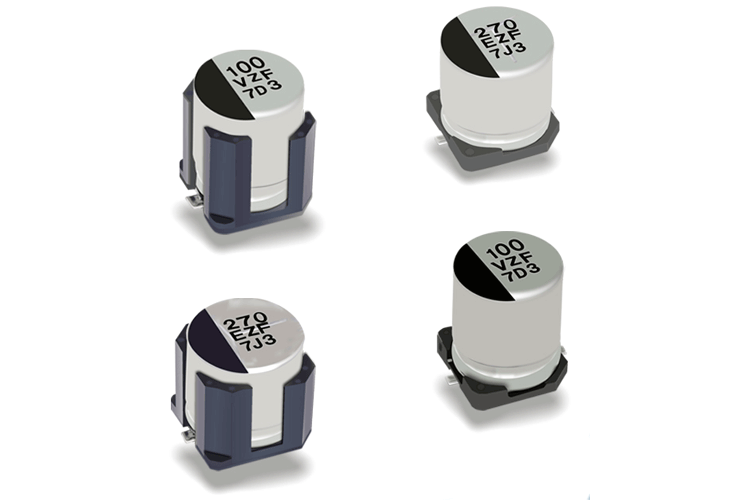 Panasonic Industries have introduced the new surface-mount type ZF-Series of conductive polymer hybrid aluminum electrolytic capacitors with the nominal capacitance range of 33µF to 270µF. The new capacitors can withstand high temperatures of 150°C for up to 1000 hours, and it can withstand the voltage of 25V to 63V with a low leakage current of 3µA.
The ZF series is AEC-Q200 qualified and they deliver optimal quality and reliability, hence they are suitable for applications like AC/DC converters, DC link capacitor for servo motor inverter power supply in robotics, Actuator for Exhaust System, DC/DC converters in automotive transmission control units, DC link capacitor for motor inverter power supply in oil/water pumps or EPS units.
Features of ZF Series E
lectrolytic Capacitors
Nominal Capacitance range: 33µF to 270µF

Maximum operating voltage range: 25V to 63V

Low leakage current of 3µA

Maximum ESR range: 20-40m

Ω

Rated ripple current range: 650-1000mA
Note: More technical information can be found in the datasheet linked at the bottom of this page and on the ZF series product page.