Chassis Mount AC-DC Power Supplies for Medical and Space Constrained Applications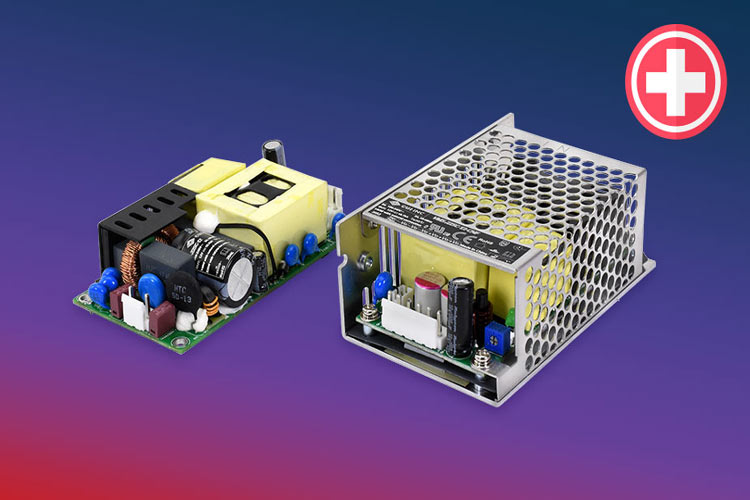 CUI has added twelve new models to its VMS-C and VMS-C-CNF range of internal medical AC-DC power supplies. These higher power models are chassis mount units available in open frame or metal case variations that are perfect for use in medical and home healthcare applications, such as ultrasound machines and medical beds. The VMS-C and VMS-C-CNF range are Medical/Household certified to 60601, 61558, and 60335 safety standards and are designed for applications where a low leakage current of less than 0.1mA is specified.
These power supplies can be adjusted using an onboard trim pot and can operate in a wide operating temperature range of -40 to +70° C. These Units feature input voltage up to 264Vac, and output voltages of 12, 15, 24, 27, 36, and 48V. These power supplies have 5,000 m altitude operational ability, and active power factor correction to maximize power quality. Moreover, these devices are suitable for safety class I or class II installations.
Features
Universal input voltage (85 ~ 264Vac)

Wide operating temperature (-40 to +85C)

Active power factor correction

Certified to 60601, 60335, and 61558 safety standards

Suitable for safety class I or class II installations

Over voltage, over current, over-temperature, and short circuit protections

Adjustable output via trim POT

Low leakage current (< 0.1mA)

Low standby power consumption (0.5 W)
Applications
Medical applications

Home healthcare applications

Ultrasound machines

Medical beds