BM1ZxxFJ- Integrated Zero-Cross Detection IC with Low Stand-by Current Optimized for Home Appliances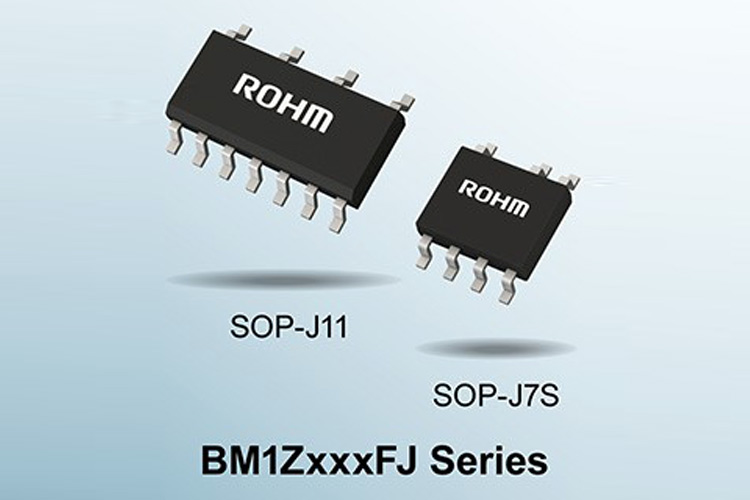 ROHM has introduced the BM1ZxxFJ, an integrated zero-cross detection IC series optimized for home appliances such as Vacuum cleaners washing machines, and air conditioners. The new device allows the designers to avoid complex designs using discrete components for detecting turn-key zero crosses.
The BM1ZxxFJ has a very low standby current consumption of the zero-cross circuit to just 0.01W and increased long term reliability as it doesn't have the photo-couplers like other similar solutions. The error in the delay time of the device is limited to ±50µs or less, this helps in the effective drive of motors even with different AC supply voltages and different MCUs.
The BM1ZxxFJ series supports the waveforms and circuit topologies utilized by the conventional zero-cross detection circuits, hence the users can easily replace them with the new series of integrated zero-cross detection IC.
Features of the BM1ZxxFJ Series
Detects Zero cross without a photocoupler.

Standby power consumption close to zero (0.01W)

Improved reliability and efficiency 

Compatible with input voltages up to 600V 

Performs voltage division to the output below the maximum rated voltage of MCU

Drive standard MCUs up to 5V
Note: More technical information can be found in the BM1Z001FJ Datasheet linked below or in the BM1ZxxFJ series product page