BF4MC Series with Low Power Consumption Enables Optical and High Speed Signal Transmissions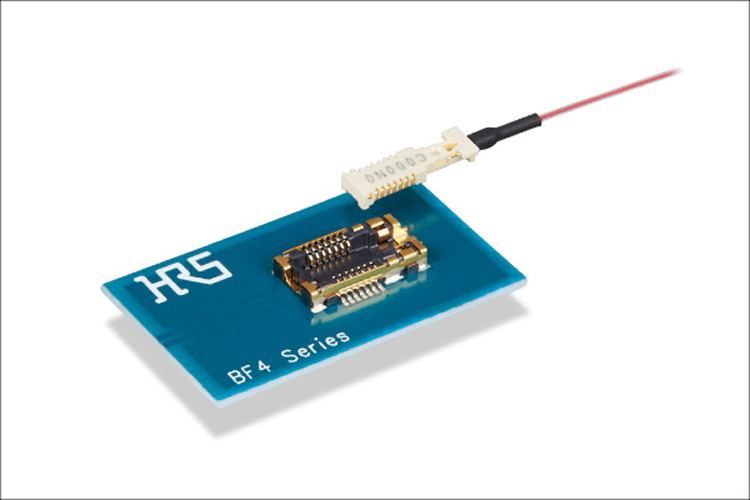 Hirose has developed the BF4MC Series of Optical Active Connectors which enables optical transmission of data between boards that are incorporated in devices. It has a revolutionary design that enables easy use of the benefits of optical transmission, including electromagnetic noise-free, insulated, long-distance, high speed transmission. It can be used in a wide range of applications, including medical appliances, measurement equipment, FA systems, etc.
The Series features Optical transmissions achieved by simplifying electrical connections which eliminate the need for cleaning the mating faces of traditional fiber optic connectors. The BF4MC enables optical transmission with the same small form factor as electronic connectors and power consumption is significantly reduced compared to a conventional optical transceiver. The BF4MC design is capable of high speed and high quality signal transmissions even over long transmission distances.
Features
Optical transmissions achieved by simplified electrical connections

High speed signal transmissions with no EMI noise

Highly flexible optical fibers

Long-distance, high speed and high quality signal transmissions

Low power consumption

Space-saving and low profile design with 1.5mm height
Applications
Medical Appliances

Measurement Equipment

FA Systems