AVR IoT WG - Development Board for Secure and Easy Communication with Google Cloud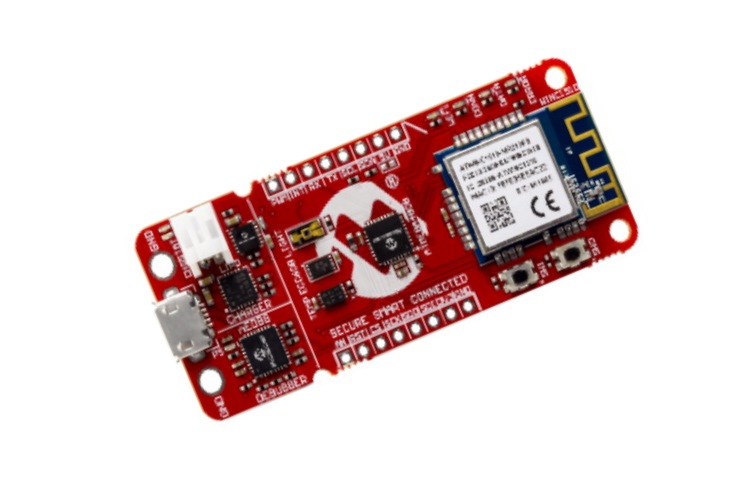 Developing cloud-connected applications require a significant amount of time and resources for embedded designers because of the required expertise in communications protocols, security, and hardware compatibility. Developers often come across these challenges while designing with large software frameworks and Real Time Operating Systems (RTOS), which results in increased development time, effort, cost, and security vulnerabilities.
Microchip Technology Inc. has announced a new Internet of Things (IoT) Development Board, which enables the designers to prototype connected devices within minutes.  This outcome is possible by combining a powerful AVR microcontroller (MCU), a CryptoAuthentication secure element IC, and a fully certified Wi-Fi network controller, which provides a simple, and effective way to connect embedded applications. Once connected, Google Cloud IoT Core makes it easy to collect, process and analyze data to inform decisions at scale. The AVR-IoT WG Development Board (AC164160)  gives developers the ability to add Google Cloud connectivity to new and existing projects with a single click using a free online portal at www.AVR-IoT.com. Once connected, the developers can use Microchip's rapid development tools, MPLAB® Code Configurator (MCC) and Atmel START, to develop and debug in the cloud.
Features of AVR IoT WG Development Board:
ATmega4808-MFR a Microcontroller

Up to 48 KB In-system self-programmable Flash memory

256B EEPROM

Up to 6 KB SRAM 

Write/Erase endurance: 

Flash 10,000 cycles

EEPROM 100,000 cycles

Data retention: 40 Years at 55°C

WINC1510 Wi-Fi Module

TEMT600 Light Sensor

MCP9808 CryptoAuthentication

ATECC608A CryptoAuthentication   Device

mikrtoBUS Header Footprint

USB and Battery Powered

Li-Ion/LiPo Battery charger

Fixed 3.3V
Note: More technical details on AVR MCU Development Board for Google Cloud can be found in the User Guide linked at the bottom of this page.
The board combines smart, connected, and secure devices to enable designers to quickly connect IoT designs to the cloud, including a Powerful AVR microcontroller (MCU) with integrated peripherals, a secure element to protect the root of trust in hardware and Wi-Fi connectivity to Google Cloud.
The benefits of connecting devices to Google Cloud IoT Core's infrastructure is its powerful data analytics that enables designers to make better, smarter products. As part of the infrastructure, embedded designers can better take advantage of and respond to rapidly changing conditions across many sensor nodes. The AVR-IoT WG Development Board (AC164160) is available in volume production now for $29 each. For additional information visit the respective product page on the official website.