Automotive-Compliant LDO Voltage Regulators with Power Good Indicator for Enhanced Efficiency and Reliability in Microelectronics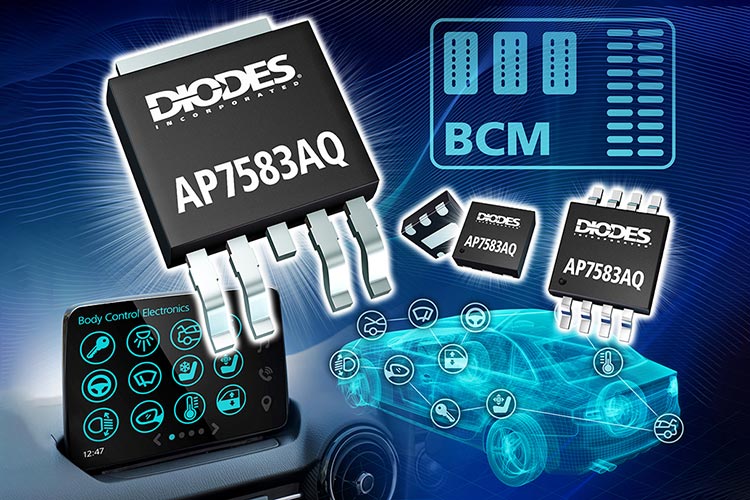 Diodes Incorporated has introduced two new low dropout (LDO) voltage regulators, AP7583AQ and AP7583Q with a maximum output current of 300mA and a dropout voltage of 320mV suitable for battery-connected automotive applications. They have a power-good indicator output which enables supply monitoring and fault reporting capabilities, facilitating power sequencing.
These LDO devices come in fixed output voltage versions (3.3V and 5V) as well as adjustable output versions. With a wide input voltage range of 3V to 42V combined with their low dropout voltage, these LDOs support cold-cranking and handle load dump situations, providing reliability in various automotive scenarios.
The series boasts ultra-low quiescent current, as low as 3µA at light loads. This characteristic optimizes their ability to power components like microcontroller units (MCUs) and CAN transceivers in standby systems, enhancing efficiency and overall performance.
Features
Wide input voltage range: 3V to 42V
Maximum output current: 300mA
Low dropout voltage: 320mV @ 300mA
Low quiescent current: AP7583Q - 2.5μA, AP7583AQ - 3μA
High output voltage accuracy: ±1.5%
Compatible with low ESR ceramic capacitor
Excellent line/load regulation
Thermal shutdown function
Short current protection function
Applications
Powering MCUs and CAN/LIN transceivers
Automotive head units
EV and HEV battery management systems
Body control modules
Transmission control units (TCU)
Availability and Pricing
The AP7583AQ is available in 8-pin MSOP and 4-pin TO252 packages, and both series in 6-pin W-DFN2020 packages. For a quantity of 1,000 pieces, the AP7583AQ and AP7583Q are priced at $0.38/unit and $0.35/unit respectively.