AR024CS - High Performance 2.3Mp CMOS Global Shutter Image Sensor For Clear And Low Noise Image Capturing in Machine Vision Applications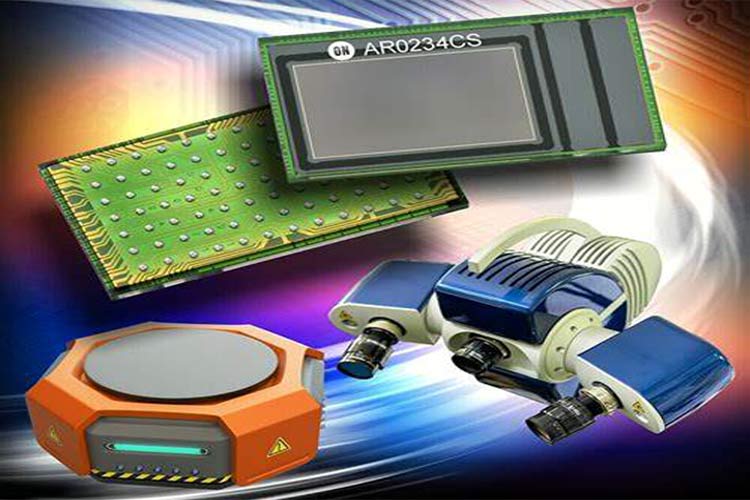 ON Semiconductor has introduced the AR0234CS 2.3 Mp CMOS image sensor with global shutter technology, designed for a variety of applications including machine vision cameras, AR/VR/MR headsets, autonomous mobile robots (AMRs), and barcode readers. The new high-performance sensor can capture 1080p video and single frames operating up to 120 frames per second (fps). The sensor minimizes frame-to-frame distortion in high-speed scenes and reduces the motion artifacts other image sensors experience.
The innovative pixel architecture of the AR0234CS provides a high dynamic range required for the support of lighting conditions from the darkness of night to bright sunlight. The low noise and improved low-light response make the sensor suitable for consumer, commercial, and industrial applications. It is also suitable for deployment in challenging outdoor conditions as it has a high operating temperature range.
The AR0234CS also comes with various advanced features including programmable regions of interest with on-chip histogram, auto exposure control, and 5 x 5 statistics engine, fully integrated strobe illumination control, a flexible row and column skip mode, along with horizontal and vertical mirroring, windowing, and pixel binning.
System designers can leverage DevSuite software to evaluate features and capabilities, configure and tune the sensor, and provide a ready-made output that is usable for further image processing. The AP1302 Image Signal Processor (ISP) enables the AR0234CS to deliver a comprehensive camera system that can be designed and developed quickly for fast time-to-market.
Features of AR0234CS 2.3 Mp CMOS Image Sensor 
Best in Class Global Shutter Efficiency

Low Dark Current/Hot Pixels

Low Operational Power

High Linear Full Well

Built-In Statistics Engine

Small Form Factor

Fast capture of moving scenes at 120 frames per second
Note: More technical information can be found on the AR0234CD 2.3 Mp CMOS Image sensor product page where the Datasheet is also available on request.