AL5892 – Low Cost, Compact TRIAC based Dimmable LED Driver IC for LED Lamps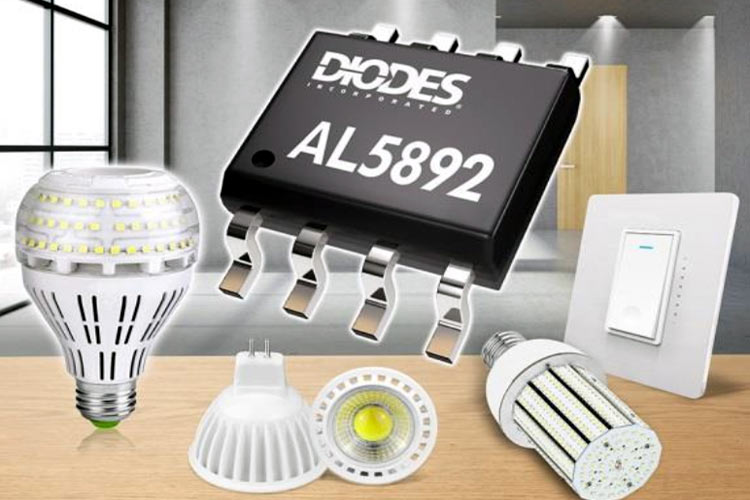 Diodes Incorporated has announced AL5892, an offline TRIAC dimmable linear LED driver with the smart bleeder operation. The device is designed with a built-in efficiency compensation to provide an efficiency of up to 85% while maintaining a power factor >0.7. The new device is compliant with the EMI standards to avoid the need for extra-special EMI components. AL5892's closed-loop control regulates the LED current variation within 2% across all of or load voltage changes. The IC is designed to operate in 120Vac TRIAC dimmer circuits with very low external component requirement to reduce the BOM cost.
Features of AL5892
Operates in the supply voltage between 108-132 V

Operating Temperature range: -40 °C to +105°C

Integrated main power 350V MOSFET and Bleeder 500V MOSFET

Wide Dimmer Compatability

Simple and low EMI with linear Topology

High efficiency and high power factor operation

Protection features such as LED open/short protection (OSP), thermal foldback protection (TFP), and Overtemperature shutdown protection (OTP).
The smaller footprint and low cost of this IC make it suitable to be used in applications such as LED Retrofit Bulbs, LED Lighting closed-loop, and TRIAC Dimmable LED Lamps. For more information, visit the official website of Diodes Incorporated.