STM8L001J3 – Ultra Low Power 8-bit Microcontroller for Power sensitive smart products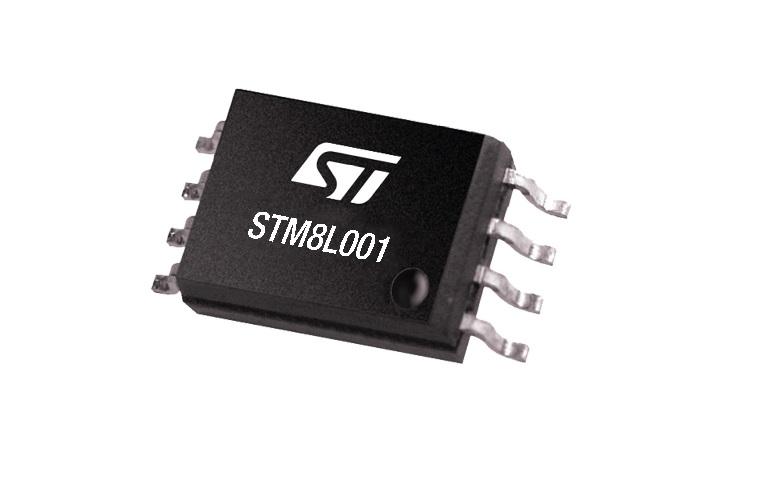 ST Microelectronics has launched a new 8-pin Microcontroller called the STM8L001J3 which is a cost efficient and lower power controller with all essential features like internal clock, comparators, 8-bit Timer, 16-bit Timer, SPI, I2C and UART with 8Kb Flash memory. The microcontroller is aimed to be used for applications such as industrial sensors, lighting equipment, battery chargers, toys, e-Bikes, access cards, PC accessories, printer cartridges, and other cost- and power-sensitive smart products.
Key Features of STM8L001J3 Microcontroller:
Operating Voltage 1.8V to 3.6V
Power consumption: 0.3uA (Halt), 0.8uA (Active Halt), 150uA/MHz (Run)
8-bit MCU with 16 CISC MIPS
Flash Memory: 8Kb
RAM: 1.5kB (Static)
In-built EEPROM
Internal Oscillator: 32kHz to 16MHz
External Interrupt: 6
Two 16-bit Timer
One 8-bit Timer
Two Comparators
Communication Protocol: SPI, I2C, USART
More information about the microcontroller can be found at the datasheet linked at the bottom of the page.
The STM8L001 Microcontroller is currently in production and is available in the standard SO-8 Package. It is priced at $0.21 per piece for an order of 10,000 pieces. You can visit the ST store to get a sample if you are interested in the controller.