SDP3X – Compact Differential Pressure Sensors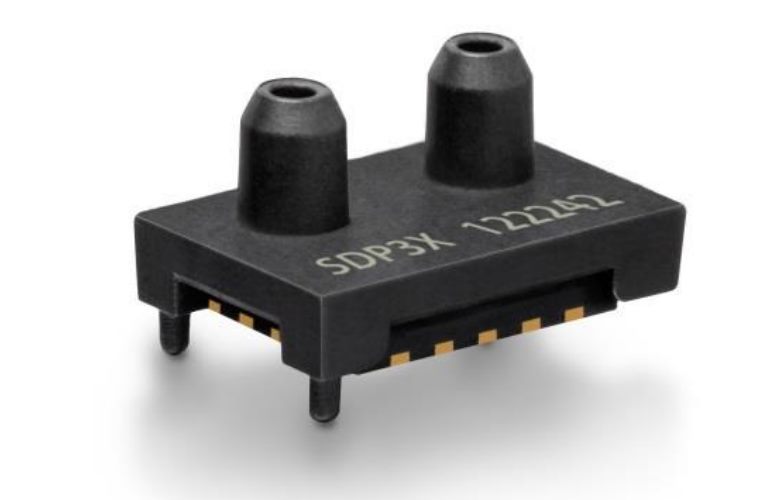 With a dimension of only 5mm × 8mm × 5mm, Sensirion has launched a new series of Pressure sensors, which it claims to be the world's smallest differential Pressure sensors. These SDP3X series sensors are available in digital (I2C) and analog output and features long-term stability with no zero-point drift making it easier to fit into any designs.
The sensor has a measurement range of ±500Pa or ±125Pa based on the model. Like most sensors form Sensirion this sensor is also factory calibrated and temperature compensated which can provide a good accuracy and repeatability even below 1Pa. This light weight and fast measurement capability allows the sensor to be used in various applications like Drones, Smart Inhalers, Portable medical equipments, Wind speed meters etc..
Key features of SDP3X:
Operating Voltage: 2.7V to 5.5V
Smallest size (5mm × 8mm × 5mm)
Measurement Range: ±500Pa or ±125Pa
Accuracy: 3%
Lowest Detectable Pressure: <0.01Pa
Fast sampling at 2KHz 16bit resolution
Factory Calibrated for good accuracy and repeatability
Digital (I2C) or Analog output versions.
In-built smart averaging algorithm
Note: The SDP3x Sensor can be classified broadly into digital and analog sensor. The Datasheet of the Digital sensor is linked below
Designers can also make use of the EK-P4 Evolution kit form Sensirion to easily get started with the SDP3x Differential Pressure sensor. The Sensor is currently in production and is available with all authorized Sensirion vendors.