RPX2.5 – Buck Regulator Power Module in QFN Package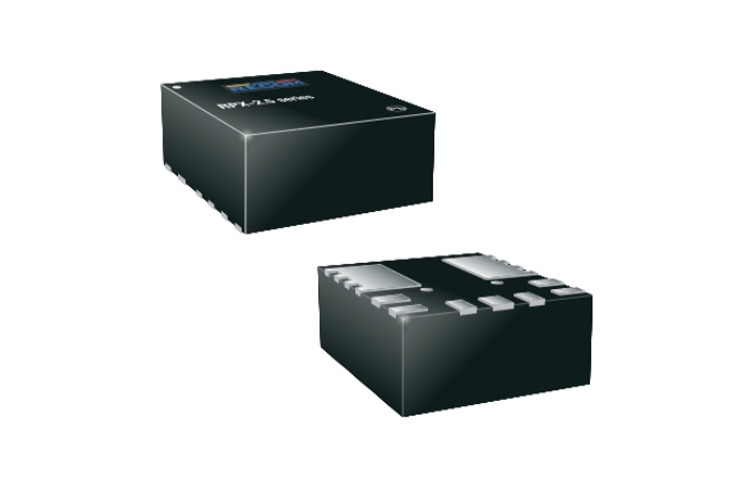 RECOM has added RPX- 2.5 to its DC/DC converter portfolio, which is one of the smallest in its class low profile QFN package buck regulator power models that act as exception due to its flip chip technology which increases the power density and improves thermal management. The new power module can offer a high power density footprint on a 4.5mmx4mmx2mm thermally enhanced QFN package. It can provide an input range from 4.5 to 28VDC and the output voltage can be set with two resistors in the range from 1.2V up to 6V. The output  is protected against continuous short-circuits, output overcurrent, or over-temperature faults. RPX-2.5 is optimized for space constrained applications with the help of the integrated shielded inductor.  RECOM also provides an evaluation board for this product for rapid and easy testing.
Features of RPX2.5 Buck Regulator
Buck regulator power module with integrated shielded inductor

Input Voltage: 4.5V to 28V

Output Voltage: 1.2V to 6V

2.5A maximum output current

Flip-Chip technology for improved thermal management

Efficiency up to 91%

Package: QFN (4.5mm x 4mm)
Note: The complete technical details on the RPX2.5 Power module is given in the datasheet linked at the bottom of this page.
The Converter samples, Evaluation Boards and OEM pricing are available from all authorized distributors and can also be purchased directly from RECOM. More details about RPX-2.5 and its evaluation modules can be found using the given link.