REC15E-Z 15W DC/DC Converter for cost sensitive and compact applications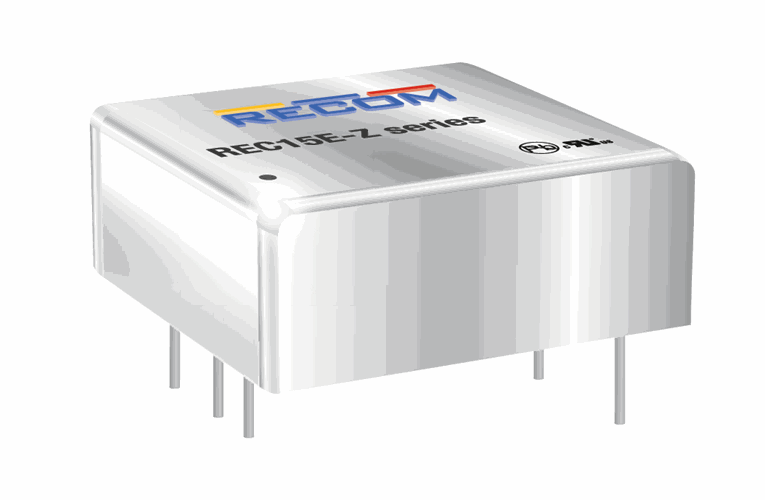 RECOM  Power has today launched a new isolated DC/DC converter with case size of only 1" × 1". This 15W converter can provide isolation upto 1600VDC with an efficiency of 90% and requires no minimum load to be attached in the output side. The low cost and compact nature of the converter makes it suitable for designs with low board space and small budget.
The Converter also has a wide input range of 4:1 that is it can operate on four different input bus voltages like 12/24/36 and 48V. This allows the converter to be used with lead-acid or lithium battery packs. Added to this the converter has in-built protection features like UVLO that prevents the battery from over-discharge and also has in-built short circuit protection and overload protection. The key features of the REC15E-Z Converter are shown below.
Key Features of REC15E-Z Converter:
Power: 15W
Input Voltage: 9-75 (depends on model)
Output Voltage: 3.3V /5V /12V /24V /±12V /±15V
Output Current: upto 4A (depends on model)
Isolation: 2kV
Dimension: 1" × 1"
Note: The complete technical details can be found at the datasheet linked at the bottom of this page.
The REC15E-Z converters are fully certified to industrial EMC and safety standards and come with a three-year warranty. Samples and OEM pricing are available from all authorized distributors or directly from RECOM.