New RZ/N1S IO-Link Master development kit from Renesas for Smart factory solutions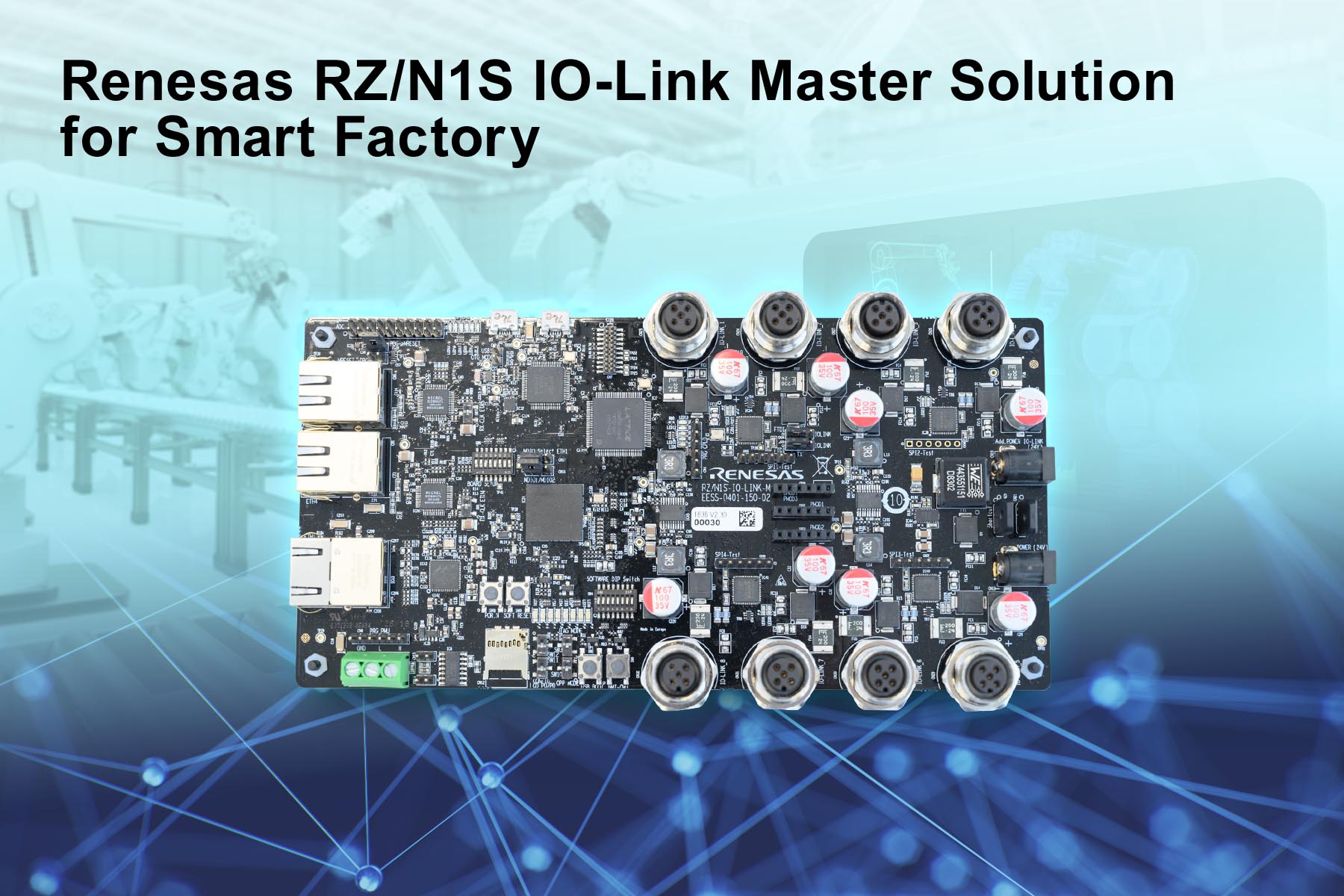 Aiming to shorten the prototype-to-production time and to reduce the burden of development engineers, Renesas Electronics has released a new Development kit for IO-Link based application development.
The kit includes a board and pre-qualified sample software provided by TMG. The board has eight IO-Link connectors and two CPUs. The connectors enable the developers to easily connect slave IO-Link devices to the board and quickly start the evolution process. The two CPU's can operate independently and simultaneously with a large built-in RAM. One CPU is dedicated to control the eight IO-Link connector while the other CPU communicates with the upper layer such as PLC, microcontroller, microprocessor or DDR. This second CPU features R-IN engine architecture and supports Industrial Ethernet communication.
Key features of the RZ/N1S IO-Link Master Solution:
All-in-one development kit makes it easy for users to begin evaluation immediately and accelerate their time to market.

The board offers rapid prototyping with eight-port IO-Link connectivity and connections to any IO-Link slave device.

Pre-qualified sample software from partner TMG TE shortens the traditional time required to move from prototype to mass production.

Optimized design for limited space and industrial environments
6 MB of on-chip SRAM eliminates the need for external memory.

Small 12mm x 12mm LFBGA package makes the master solution ideally suited for printed circuit boards in space-constrained industrial applications.
Currently the kit includes the IO-Link Gateway Development Board with Binary image of IO-Link master as sample software and the IO-Link engineering tool for PC. It also includes the System quick start guide with RZ/N user manual and board documentation which includes the components list, schematics etc. The kit is currently available only for rental at limited areas. You can contact Renesas sales channel for more information.