8.0 SMDJ Series High Power TVS Diodes for Voltage Transient and Lightning surge Protection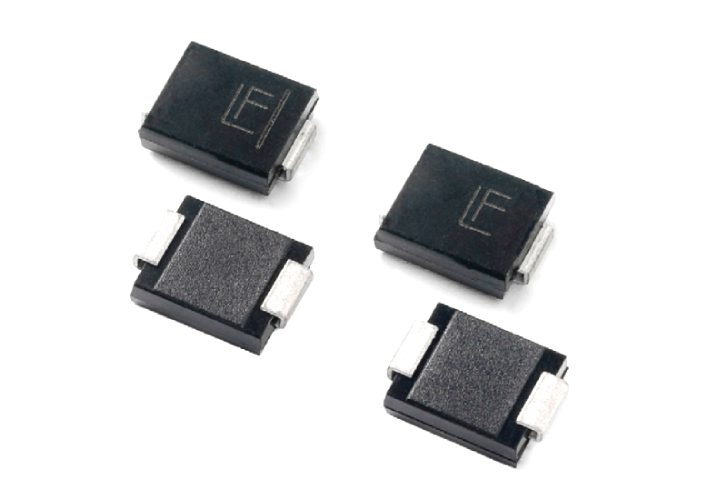 Littelfuse has announced a new series of high surge TVS diode products in a DO-214AB Package. The 8.0SMDJ series is designed to protect sensitive electronic equipment from transient voltage that is induced by lightning and other voltage events. It can combine up to 8000W of peak pulse power dissipation in a compact DO-214AB SMC package, the features of the diode are listed below
8.0 SMDJ TVS Diode Features:
Current Peak Pulse: 45.2 A

Breakdown Voltage: 122V to 135V
Clamping Voltage: 177V
Operating Temperature Range: -65 to 175 °C
Available in DO- 241 AB Package
Compared with other diodes 8.0SMDJ series TVS diodes can deliver high surge protection in a small compact package you can use it as a single device or two in a series arrangement. It works as the same for DC 12V, DC 24V, DC 48V.  It provides excellent clamping performance, hence maintains the reliability of sensitive electronics. It provides better reliability, accurate clamping and fast response time compared with both AC side and DC side MOVs.
These series of Diodes can be used in:
Data Centers
Industrial
Home Appliances
Consumer Electronics
AC and DC Protection
Power over Ethernet (PoE) Protection
Low-speed Outdoor Port Protection
The 8.0 SMDJ series TVS Diode are available in the form of tape and reel in the quantity of 3000 and can be ordered through authorized little fuse distributors. For more information you can check out the datasheet linked below.